About the Show
Jack's Big Music Show stars Jack, a puppet with a love of music. In his instrument-filled clubhouse, Jack and his friends play instruments and sing songs. Read more about the series here!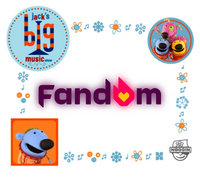 Song of the Week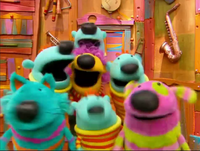 Did You Know?
According to David Rudman, each of the main characters' names were based off of character names on The Jack Benny Program (Jack Benny, Mary Livingstone, Mel Blanc, and the Sportsmen Quartet).
The central character designs were directly influenced by those of Spiffy Pictures' previous production, Curious Buddies.
Welcome to Jack's Big Music Show Wiki!
Click here to view all characters!
Featured Character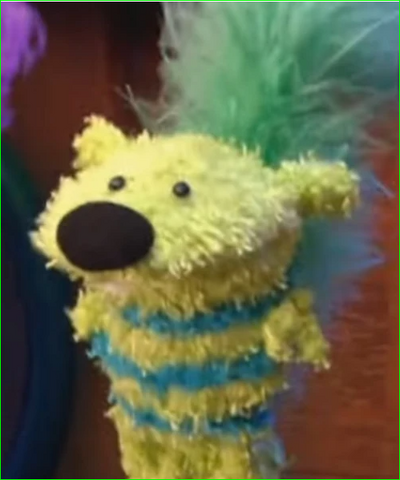 Earl the Squirrel is a minor character in Jack's Big Music Show.
Description

Earl is a light green with blue striped squirrel who is friends with Jack, Mary, and Mel.
Appearances

Earl first appeared in Mel's Super Swell Dance Party and danced off with Jack and the gang. He later appeared in Snow Day with a surf board.
Featured Episode
"Phil the Coo-Coo Bird" is an episode of Jack's Big Music Show.
Summary

Jack, Mary, and Mel help Phil the Coo-Coo Bird learn the Coo-Coo dance!
Trivia

When Phil and Jack are lying on the floor, after Phil knocked Jack over, the edge of the floor on the right ends.
Five songs are sung in this episode: "The Twisty Twist," "Move Your Feet," "The Coo-Coo Bird Keeps Falling Down," "Who's That?," and "The Coo-Coo Dance."